We have a wide variety of outdoor spaces. Whether you are looking for a quiet walk in nature, a relaxing evening with friends, or a way to cool off at the pool; we have something for you.
Outdoor pool (open summers)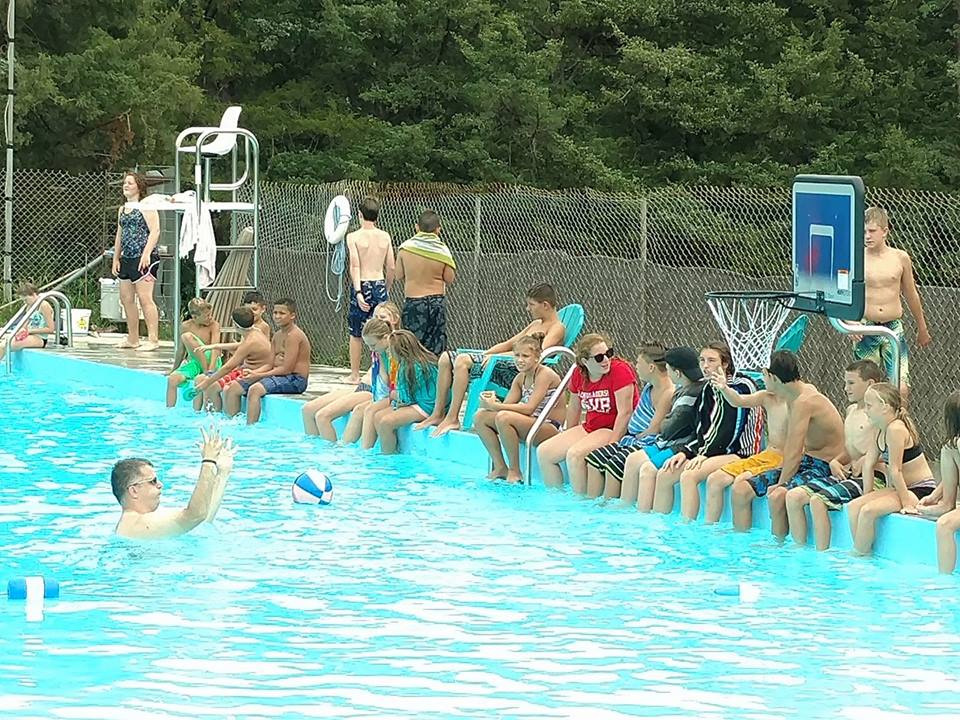 Our outdoor pool facility was fully renovated in 2017. It includes water spray beach level entry, splash pad, and slides , and much more. Summer visitors enjoy the renovated pool immensely! We continue to be grateful for gifts from throughout the Region which made the renovations possible.
Sports and Active Recreation Areas
Playground
Children's Playground
Basketball Court
Outdoor Volleyball Area
Disc Golf Course
Outdoor Game Pavillion
Relaxation Areas and Meditation Areas
3 Campfire Circles
Prayer Labyrinth and Walk
Lake and pond
Outdoor Chapel Pavilion
Challenge Course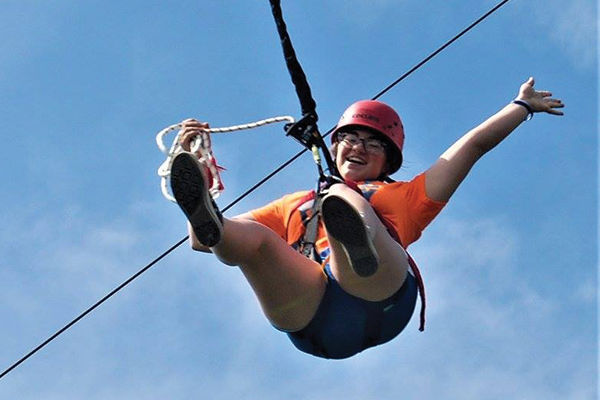 The Disciples Center at Tawakoni offers both high and low ropes courses as well as a zip-line led by trained facilitators. Low and High Ropes Initiatives are designed to promote teamwork, trust, and leadership. Trained facilitators present challenges, and the group must work together to achieve one common goal. Programs and challenges can be tailored to meet specific group needs.
See our Challenge Course page for full details.